IOS organises Eid Milan Programme

July 17, 2016 at 162, Jogabai, Institute Building, Jamia Nagar, New Delhi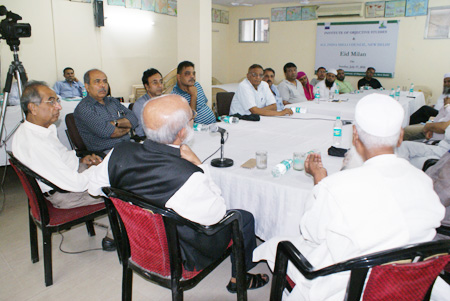 The Institute of Objective Studies organised an Eid Milan programme on July 17, 2016 in collaboration with the All India Milli Council. Important people from different walks of life, including non-Muslims, attended the function. Notable among those who spoke on the occasion included Maulana Asrarul Haq Qasmi, MP, Maulana Abdul Hameed Nomani, Dr. M. Manzoor Alam, Prof. Afzal Wani, VB Rawat, veteran journalist Santosh Bhartiya and Franklin Caesar.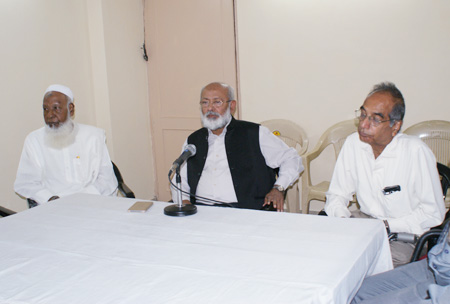 Highlighting the purpose of the Eid Milan, Dr. Md. Manzoor Alam said that peace and justice were basic prerequisites for a good society. Such functions afforded us an opportunity to sit together and exchange views of mutual understanding. In a country like India with its diverse social set-up, such meets were needed the most. He held that a decision had been taken to "sit, think, work and dine together".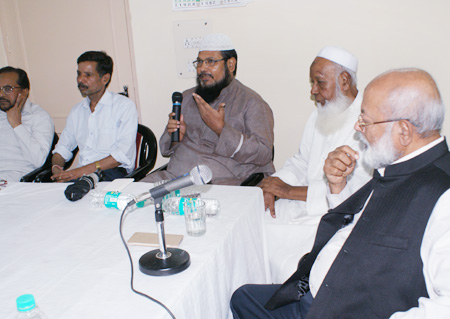 Maulana Abdul Hameed Nomani said that Islam was a natural religion. It had accepted the expression of both misery and happiness. Explaining the meaning of Eid, he said that it meant happiness. He maintained that during the fast, eating drinking and sex was prohibited but allowed on the day of Eid. Fasting on the Eid day was prohibited as it created hurdles in celebrations and hospitality. Expression of joy was part of human habit.

Maulana Asrarul Haque Qasmi described the month of Ramdhan as the harbinger of patience and sympathy.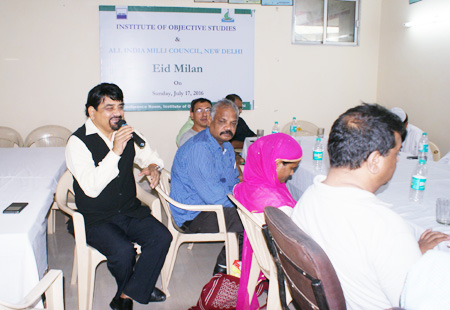 Editor of the weekly Chauthi Duniya Santosh Bhartiya held that he was caught in the vortex of Islam and Hindutva. But there was no harm in sitting together. This could be done over a cup of tea or even a meal.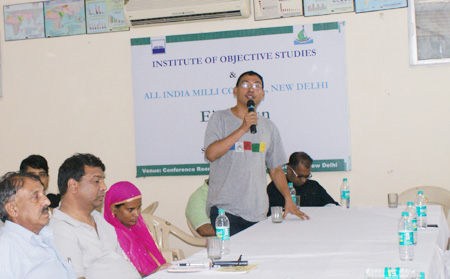 VB Rawat maintained that the voice of justice and equality should not be allowed to be weakened as certain forces were working overtime to oppress them. He deplored that the media too was not reflecting the voice of the weak under the pressure of the powers that be. Media had only weakened as far as its support to the weak was concerned. He also viewed the events unfolding day after day in the context of the general elections to the UP State Assembly.