61st Meeting of the Governing Council (GC) of the IOS

May 6, 2017 at Institute Building, 162, Jogabai, Jamia Nagar, New Delhi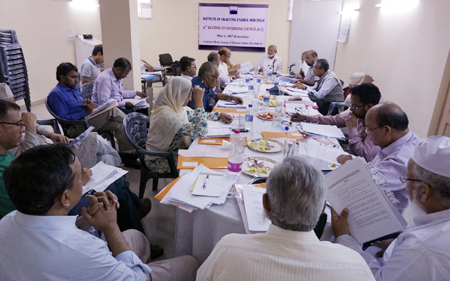 The 61st meeting of the Governing Council of the Institute of Objective Studies was held at its conference room on May 6, 2017 which was attended by members of the governing council and special invitees from across the country.

The meeting reviewed the progress of its various ongoing research projects, and other activities and programmes undertaken by it.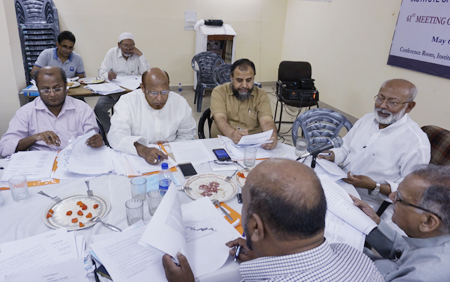 The GC decided to organise national conferences focusing on history and Islamic studies under the broader theme "Towards Equality, Justice and Fraternity in Contemporary India - Creating a Better Tomorrow" at Chennai and Jodhpur respectively in the series of celebrations on the completion of 30 years of the IOS. Relevant details in this respect shall be worked out soon. Two conferences under the series focusing on education and law had successfully been held at New Delhi and Kolkata during 2016-17.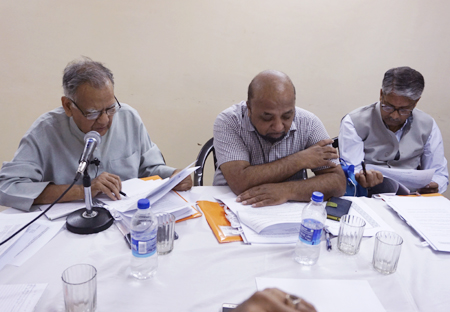 As per the resolutions adopted in the two-day international conference on "The Legacy of Muhammad Hamidullah and Its Contemporary Relevance" organised by the IOS on February 17-18, 2017 at New Delhi, it was decided to organise two conferences each year, on eminent personalities/scholars/mujaddidin – one of international and another of national significance . The GC decided to organise an international conference on Ismail Raji al-Faruqi at Delhi and a national conference on Maulana Manazir Ahsan Gilani at Hyderabad during 2017-18.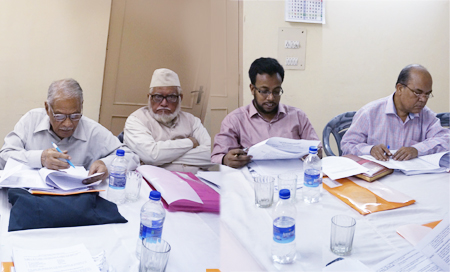 Apart from the above, it was decided to organise summer/winter camps at different IOS chapters/Indian cities for a select 50 students of undergraduate and postgraduate levels from social sciences, law and management with a view to inculcate Islamic values in them. In this regard, a summer camp on the theme "Islam in the Contemporary World" was being organised from May 8-12, 2017 at Calicut. It was further decided that 3-5 similar camps will be organised at different IOS chapters/Indian cities.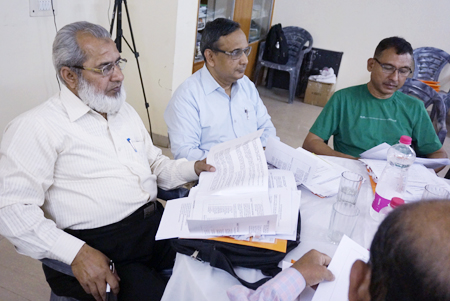 It was further decided to organise an international conference on "The Role of Women in Making a Humane Society" on September 23-24, 2017 at Calicut, apart from collaborating with Central University of Kashmir in organising an International conference on "Conservation of Environment and the Role of Religions" to be held on July 5-6, 2017 at Srinagar.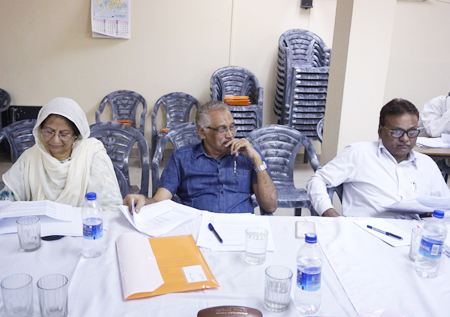 The GC also discussed entering into agreements by signing Memorandums of Understanding (MoUs) with like-minded organisations and universities to jointly work in mutually-agreed areas.

The meeting decided to take-up a mega project on "Political Thought of Muslims in India" under textbook/readings series, and start work on it, besides agreeing in principle to take up some new research projects, such as "Religious Violence in Contemporary India: An exploration of aftermaths" and "Islam, Status of Women and the Emergence of Islamic Feminism as a thought and method of gender equality" etc.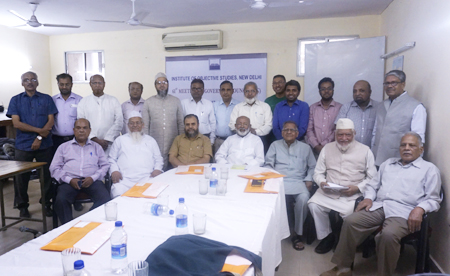 The GC also decided to form a committee on electoral reforms and use of EVM in elections, and a meeting of the committee was fixed on May 9, 2017 at the IOS to discuss different aspects of it.