Seminar on Socio-Economic Deprivation of Muslims
New Delhi, January 20: "The government should make sincere efforts to empower Muslims through affirmative action like providing them with incentives, loans, and subsidies," observed Dr K. Rajiv here today. Dr Rajiv, who is a visiting professor at Jodhpur University, was speaking at a day-long seminar on "Socio-Economic Deprivation of Muslims: Search for Action and Strategy" at India Islamic Cultural Centre. The seminar was organised by New Delhi-based Institute of Objective Studies. Mr Rajiv said Muslims should launch cooperative societies to produce a range of consumer products and the women of the community be part of such ventures. He urged Muslims to raise their voice and fight for their rights without a sense of guilt.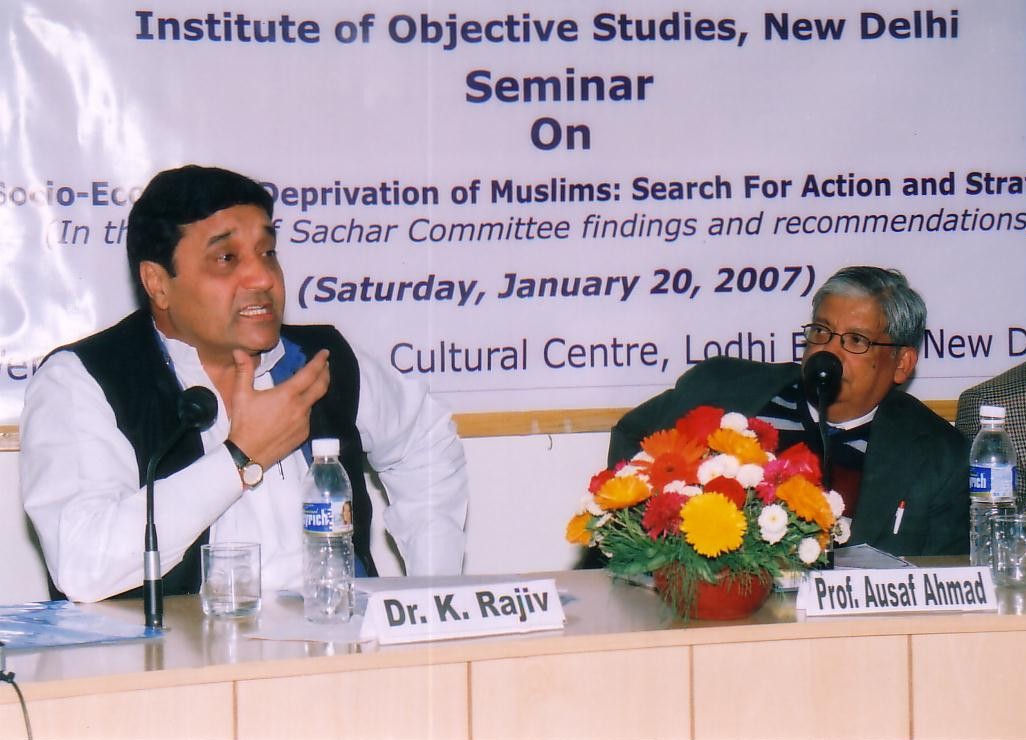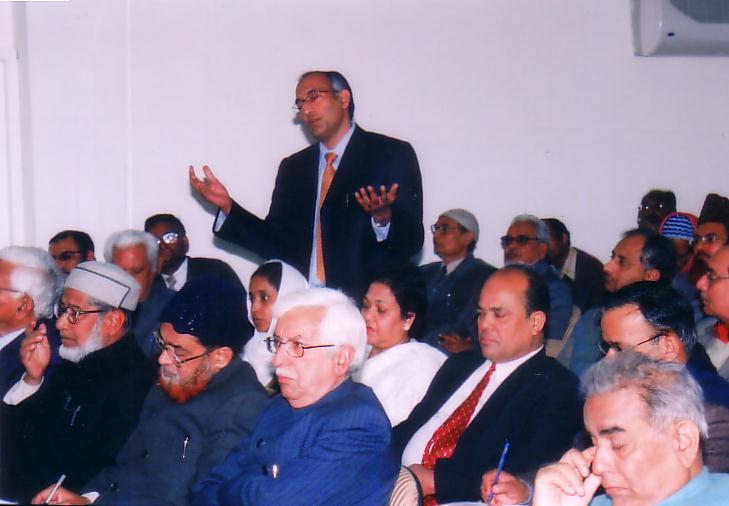 Speaking on "management of Awqaf in India and its implications for development", Delhi Waqf Board Standing Counsel Najmi Waziri said the government should appoint survey commissioners and recruit the office bearers at Waqf Board offices. He said a huge number of Waqf properties were yet to be notified. He added these properties worth approximately 1,20,000 crore had either been encroached upon or doomed by internal mismanagement.
Chairman of IOS Dr Mohammad Manzoor Alam stressed concrete efforts from within the community.
Dr Ausaf Ahmad, former head of special assignments at Islamic Development Bank, Jeddah, said, "Muslims should participate in national life. Confrontation will lead them nowhere".
Mustaque Ahmad, Advocate-on-Record at Supreme Court, spoke on sustainability of Sachar Committee Report in the light of judicial pronouncements. He said there was no need to be pessimistic about the actionability of the report, as it was evidence-based and was prepared using data available with different government agencies. Moreover, the government seemed to act upon it.
At the end the seminar passed the following resolution:
· The Institute of Objective Studies should constitute of experts taken from different fields for evolving ways, mechanism and methods necessary for development of Muslims in India. It would also communicate with concerning agencies and organisations.
· The government should initiate legislation to provide proper share to Muslims in authority and decision-making bodies.
· All governments must adopt punitive measures against hate campaigns propaganda and myth creation against Muslims in particular.
· Adequate steps should immediately be taken by the government to use the method of nomination to provide representation to Muslims in governmental and semi-governmental bodies, boards, commissions, etc.
· The Government of India is requested to implement all the recommendations of the Sachar Committee making enough budgetary provisions.
· The government should also evolve a suitable mechanism for the follow-up of the steps taken for the development of Muslims in India.
· The seminar endorses the recommendations of the Sachar Committee, requesting the government to establish a data bank where the social, economic and educational data about Muslims could be stored and processed.
· The seminar urges Muslim NGOs to take steps in the field of education and social development of Muslims in India.
· The seminar also appeals to the people of India to establish a fair and just society in which the varies social groups may survive honorary and develop their full potential leading to the betterment and welfare of the country.