Hindi-Chini Bhai Bhai ?
Fresh developments show that this may not be the case for quite some time to come
New Delhi: Even before the ink on the reams of paeans to Prime Minister Atal Behari Vajpayee's diplomatic skills on display in China had dried, disturbing reports of fresh Chinese incursions in Arunanchal Pradesh began to appear in a section of the press. The valiant efforts of embedded journalists (embedded in Mr Vajpayee's entourage to China as well as in BJP) not withstanding serious doubts were raised over the "success" of the PM's China tour in the second half of June.
Chinese incursions in Arunanchal are not new. The state government is wary of even such normal courtesies as inviting the Dalai Lama lest the Chinese are annoyed. However, this time the Chinese move looks more sinister as it came exactly at the time of the PM's China visit.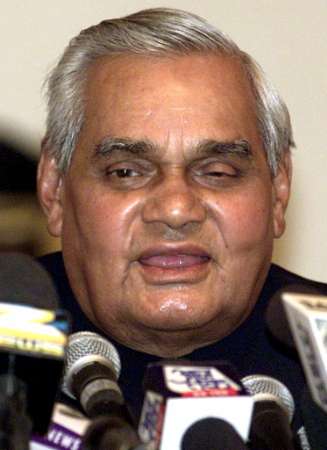 The Chinese move looks more sinister as it came exactly at the time of the PM's visit.
According to an intelligence report, on June 26 a detachment of Chinese army entered Arunanchal, surrounded the jawans of paramilitary Special Services Bureau (SSB) and Indian intelligence officials. The Chinese challenged the Indian personnel, forced them to surrender their weapons and videofilmed the entire event.
To make matters worse, the government has pulled out the SSB forces. It has abandoned 15 border posts following the Chinese move. The government is said to be considering deployment of Indio-Tibetan Border Police (ITBP) in place of the SSB. There is a sense of de javu about all this-- a devastating Chinese attack came in 1962 following a similarly lauded visit by the then Chinese Prime Minister Chou-en-Lai to New Delhi.
The Chinese incursion in Subnisini area of Arunanchal coincided with Mr Vajpayee's meetings with their top leaders in Beijing. Another confrontation was reported to have occurred between the two sides earlier in June also, but the second one was particularly demoralising as the Indian jawans were forced to surrender their arms.
According to the intelligence report, the Chinese army came about 15 kilometres inside the Indian territory and ordered Indians not to show up in the area. If they (the Indians) came again, they would be shot dead, the Chinese said in English. After getting their arms surrendered, the Chinese pushed the Indians around till they reached Yume Bridge where the Indian side maintains a post and has also built an iron gate.
On the bridge they took away three bullets of 9 mm pistols and a single bullet of 7.62 self loading rifles from the SSB jawans as a token of the Indian side's surrender. They also installed a banner by the side of the Indian post. The banner was in English and said, "This is Chinese territory. Get out". It also carried a Chinese translation.
According to reports, the Chinese would have killed Indian jawans if they refused to surrender. The Chinese did kill Indian jawans of Assam Rifles some time ago when they tried to resist. So far the Indian government has kept silence on the issue. g