K RAHMAN KHAN RELEASES URDU QUARTERLY
New Delhi, September 23: Rajya Sabha Deputy Chairperson K Rahman Khan released an Urdu journal Mutalaat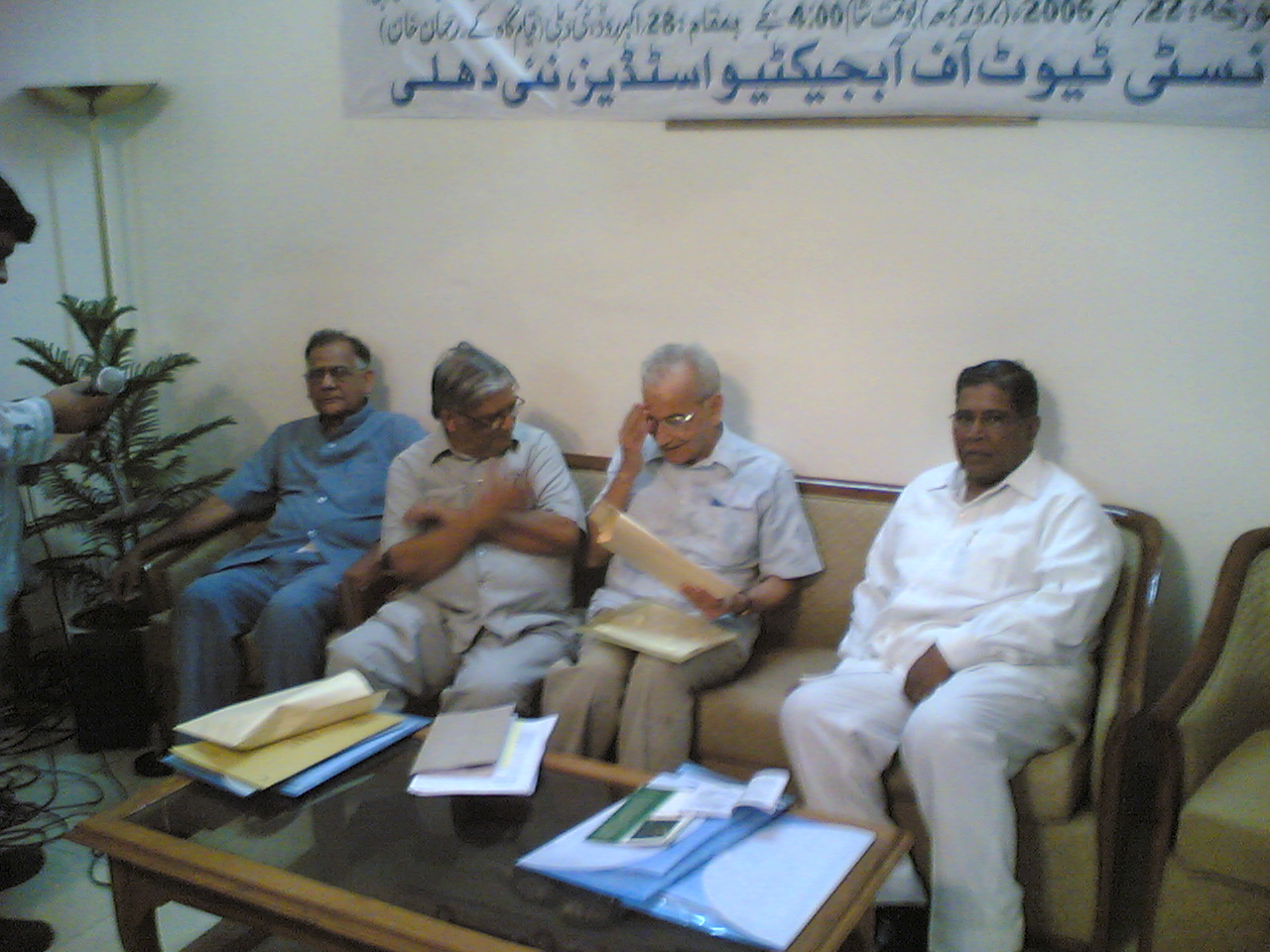 at his official residence in New Delhi
on September 22. The quarterly journal was published by New Delhi-based research NGO Institute of Objective Studies. Speaking on the occasion, Mr Khan hoped the journal would be a new chapter in the evolution of Urdu journalism.
Delivering presidential speech, famous educationist and Chancellor Jamia Hamdard Saiyid Hamid observed, "It is time we made sincere efforts at pondering problems of Muslims in India. But, first of all, we will have to bring in a drastic change in our attitude".
Dr Ausaf Ahmad, who is editor of Mutalaat, spelt out the objectives and orientation of the journal. Prof. Z.M. Khan gave an introduction of the IOS. Allama Aqueel Garwi, Prof. Sadeequrrahman Qidwai, Prof. Z.A. Nizami expressed their views about the journal.