He said in a dynamic country and plural society like India it would be wise on the part of RBI to recognise and felicitate non-interest banking and financing operations. Pious Muslims are averse to taking and giving interest as they find it unjust, exploitative and against explicit prohibition of interest in their scripture.

Mr Mehta explained that RBI was unable to provide regulatory protection to such banking and financial services because of certain laws. He suggested an amendment to the concerned RBI Act to facilitate the establishment of such services.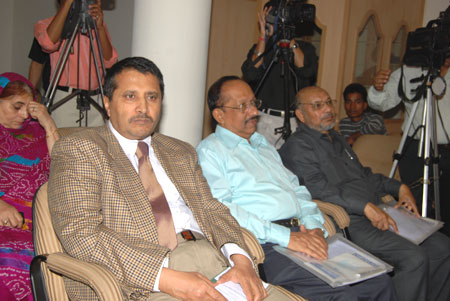 As secondary measures Mr. Mehta suggested establishment of cooperative banks in Muslim community areas. Establishing such banks is easier under RBI laws and is highly feasible because smaller funds are required to launch such banks. RBI regulatory protection is available to them, which minimizes fraud and uncertainties.

Although such banks are interest based, they can function as midway house for the Muslim community between the present banking system and an entirely interest free system in future. The possibility of getting initial funds from waqf boards and major Indian Muslim industrial houses can be examined. Bombay Mercantile bank is a successful example of such enterprise by Muslims. This bank alone has financed a vast majority of taxies in Mumbai, thus creating immense employment opportunities, he added.

The model on which banks in Malyasia , Dubai and other countries operate on interest- free basis can be studied and introduced in India. Already we have mutual funds and venture capital funds in India and everywhere else. These are entirely interest-free and shariah compliant. There is always the scope for moving ahead on these lines, he concluded.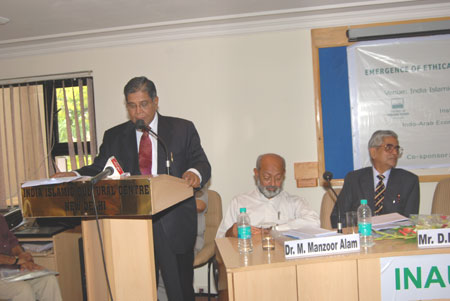 In his presidential address Rajya Sabha Deputy Chairman K. Rahman Khan said that the Bank of England has already extended regulatory protection to interest- free banking and financial services. The RBI being an exact replica of the Bank of England, we can simply adopt the rules, norms and procedures.

Mr Khan, who happens to be a practising chartered accountant, said that a special committee under the cabinet secretary of Government of India, which has also the finance secretary and RBI executive director, among others, on board, is examining the issue. The directive has come from the PM himself. "Participatory, non-interest banking and financial transactions represent the future of India", he said.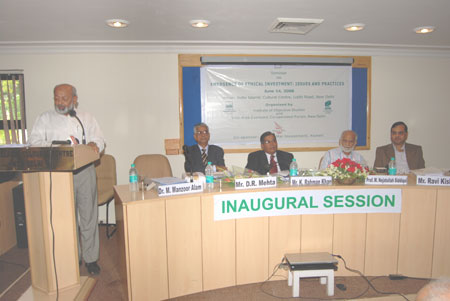 In his welcome address IOS Chairman and Indo-Arab Economic Cooperation Forum Dr Manzoor Alam emphasised good governance, transparency and a sound law and order system to promote a favourable climate for a humane economic order and ethical investment.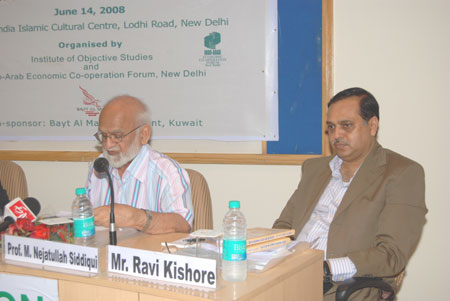 Prof. Nejatullah Siddiqui, an Islamic economist, observed, in his keynote addtess that investment to be made under a moral imperative, which demanded transaction to be non-exploitative and based on equal risk-sharing.

It was the third such conference on the subject organised by the IOS in collaboration with Indo-Arab Economic Cooperation Forum.

The inaugural session was conducted by Dr Ausaf Ahmad and a vote of thanks was proposed by Mr Ravi Kishore.